Introducing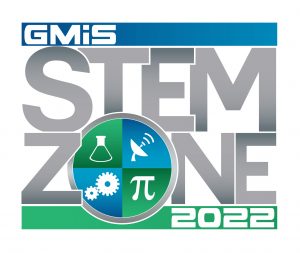 GMiS is excited to launch a brand-new, industry leading team competition focused on Root-Cause Analysis.
Simply stated Root Cause Analysis is the process of discovering the root causes of problems in order to identify appropriate solutions. Root Cause Analysis allows an employer to discover the underlying or systemic, rather than the generalized or immediate, causes of an incident. This process can be applied to any discipline or work environment.
Students will be randomly placed on sponsored-teams with a coach and work towards creatively solving real-world case studies. This is an opportunity to demonstrate the critically needed four C's of 21st Century Skills – Communication, Creativity, Collaboration and Critical Thinking.
Students must select this Session during the conference registration process by 12PM PT, Friday, September 16.
Students, who are selected to participate, will be notified, and required to attend a virtual GMiSTEM Zone Overview at 12PM PT on September 26, 2022. The session will be recorded for those who cannot attend.
If you are interested in participating:
Register for the GMiS Conference Here
Log into your Slate/Event Finders account here: https://slate.eventfindersusa.com
Click on the GMiS Conference Event
Select the "Sessions" tab towards the top of the screen next to "Event" which should be highlighted in the white tab/box
Click the blue box to the right of the GMiSTEM ZONE Competition Kick-Off & GMiSTEM ZONE Competition Presentations
Click the blue register button in the pop-up box that appears
You are now registered for the STEM Zone competition. Please feel free to register for any other events listed using this method
Competition Time Commitment 
Thursday, October 6
4:30 PM – 11:30 PM Teams work on their scenarios, solutions and briefings
Friday, October 7
8:00 AM – 9:15 PM Student Networking Breakfast (Optional)
9:30 AM – 1:00 PM Team Oral Briefings to the Judges. Attendances is open to all conference participants
1:00 PM – 2:00 PM GMiS STEM ZONE Celebration Lunch with Sponsors/Students. Box lunch will be provided. Attendance is mandatory for students
3:00 PM – 4:30 PM The competition will kick-off with a briefing and team placement at the GMiS Conference. Participants must check-in on time.
7:30 PM – 9:30 PM Student Leadership Awards Show​. All GMiS STEM ZONE participants are required to attend the show and must be present to receive winnings